Introducing The First Financial Trust Wealth Access Client Portal


What is Wealth Access?
A new tool to put YOUR FUTURE FIRST. Wealth Access is an online and mobile portal that offers a secure and comprehensive view of your wealth to simplify complex financials. The new platform allows you to easily access account information, statements, and tax reporting. Wealth Access also has an intelligent aggregation data engine that searches through more than 20,000 institutions and compiles information into one platform for better decision making. The integration of Wealth Access means you will spend less time trying to compile information, and more time managing your wealth.
Getting Started
You will receive an email inviting you to join Wealth Access. Click the Setup Your Account button to begin the login process.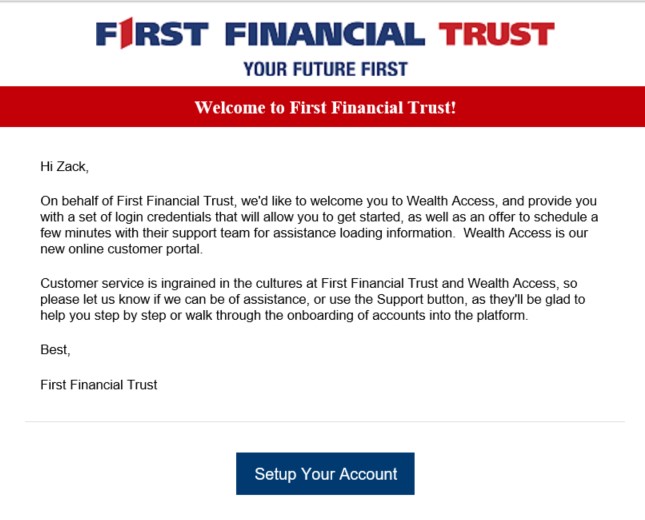 Setting Up Your Account
Your email address is your username. Follow the prompts to establish a password, security questions, and account preferences.
Step 1: Set up your password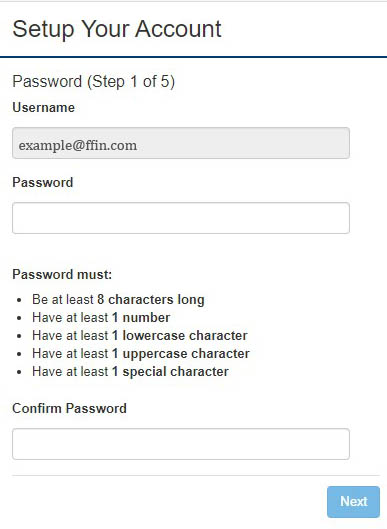 Step 2: Set up your security questions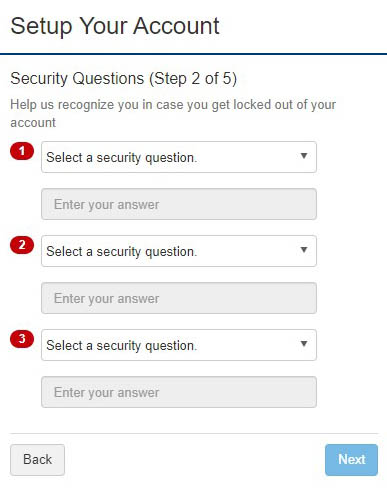 Step 3: Administrator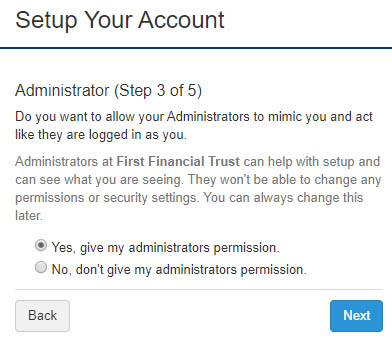 (This step is crucial in allowing First Financial Trust to better serve and assist you with any questions.)
Steps 4 and 5: Terms of Use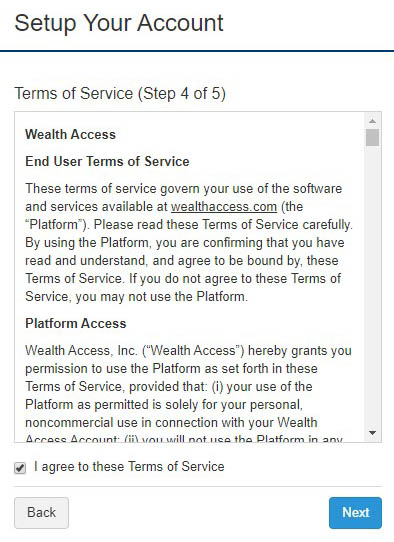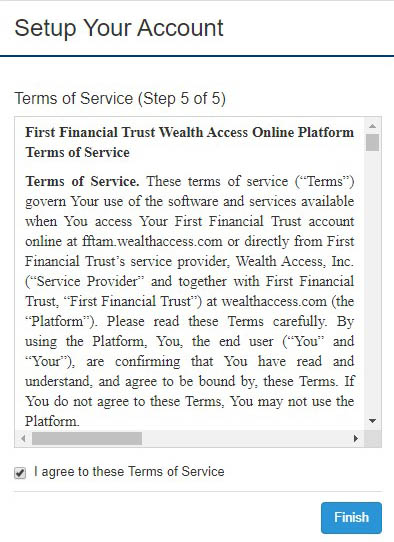 Once your account is set up, there is a two-factor sign-in authentication
This is one last step to ensure the safety of your account and information, and does require the use of a cell phone that can receive text messages.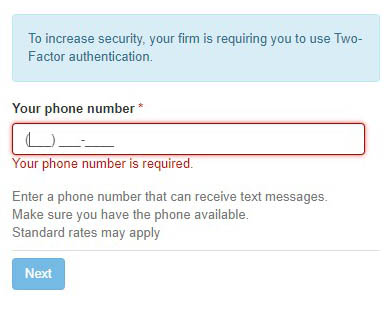 You are enrolled.. now what?
With your new account, there are two ways you can utilize First Financial Trust Wealth Access. Your customizable portal is available on computers and mobile devices. To view your dashboard:
Download The App:




Dashboard
The homepage for Wealth Access has a user-friendly interface that allows you to access information in an easy-to-understand format. The data displayed on the dashboard is fully-customizable so that you can spend less time trying to compile information and more time making informed decisions.