First Financial Bankshares Announces Promotion of Luke Longhofer to EVP Chief Lending Officer
1/31/2022 3:25:25 PM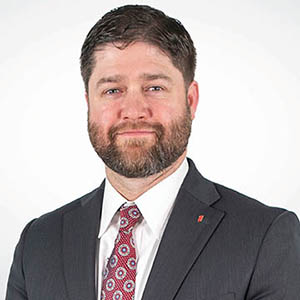 The Board of Directors of First Financial Bankshares, Inc. (NASDAQ: FFIN) announced today the promotion of Luke Longhofer to Executive Vice President, Chief Lending Officer. Longhofer replaces Gary Gragg, who recently announced his retirement after 32 years, including the last 16 as Chief Lending Officer.
"Luke's role as Chief Credit Officer has been critical to our continued growth and success as one of the nation's best community banks," said F. Scott Dueser, Chairman, President & CEO of First Financial Bankshares. "His leadership within our lending program and as a senior officer at the bank are strengths that will continue to greatly benefit the bank in this new role. I look forward to continuing our working relationship and am excited to welcome him to this position."
As Chief Credit Officer, Longhoher has played an integral role in the credit oversight of bank acquisitions, most recently Bryan/College Station in 2020. He also oversaw the execution of government programs, PPP and Main Street, that exceeded $1 billion in funding. Before joining First Financial Bank in October 2010, Longhofer served as a Commissioned Bank Examiner for the Federal Deposit Insurance Corporation for more than seven years. He was promoted to Senior Vice President of Loan Review at First Financial in 2012 and Executive Vice President of Lending in 2015.
He holds a Bachelor of Finance degree from West Texas A&M University and was valedictorian of the 2011 Southwestern Graduate School of Banking (SWGSB) class at the Cox School of Business at Southern Methodist University. While attending SWGSB, Longhofer was awarded the James B. Gardner Commerce Street Capital Scholarship, which recognizes participants who attain the highest level of academic achievement and best represent the educational ideals of merit and leadership. He has served on the faculty of SWGSB and is a member of its Alumni Board. Longhofer is a board member of the Texas Bankers Association and has held numerous committee assignments. The organization recognized him in 2019 as an Emerging Leader recipient. Longhofer is active civically as a graduate of Leadership Abilene and is on the board of Big Brothers Big Sisters Lone Star and Abilene.