Make Deposits From Anywhere With a Smartphone or Tablet
Deposit paper checks directly into your First Financial account by using the First Financial mobile app and taking a picture of the check with your smartphone or tablet. You no longer need to race to a branch after work or schedule a trip during business hours to make a deposit. Make your deposits from a remote location like home, the office, or the sidelines of your child's soccer game with First Financial mobile deposit.
Here's how it works.
How to Make a Mobile Deposit
Step 1: Endorse the check by signing your name on the back of it and writing "For Mobile Deposit Only" and your account number below your signature.
Step 2: Open the First Financial mobile app with your smartphone or tablet.
Step 3: Is this your first time using mobile deposit? If so, follow these easy steps to enroll. If you are already enrolled, skip to Step 4.
Step 3.a: Click the "Transactions" tab and select "Mobile Deposit Enrollment."
Step 3.b: Review the Terms and Conditions and check the appropriate box.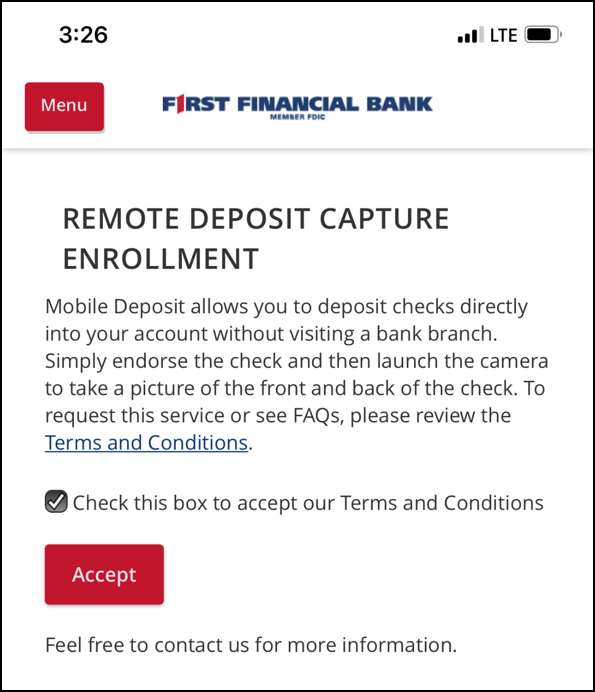 Step 4. On the homepage, click the "Transactions" tab, then choose "Deposit Check".
Step 5: NEW* Endorse your check! All checks deposited through mobile banking must be include "For Mobile Deposit Only".
Step 6: Enter the deposit amount and choose the account you want the deposit to go to.
Step 6.b: Take a picture of both sides of the check within the app. Once completed, click "Submit Deposit" and close.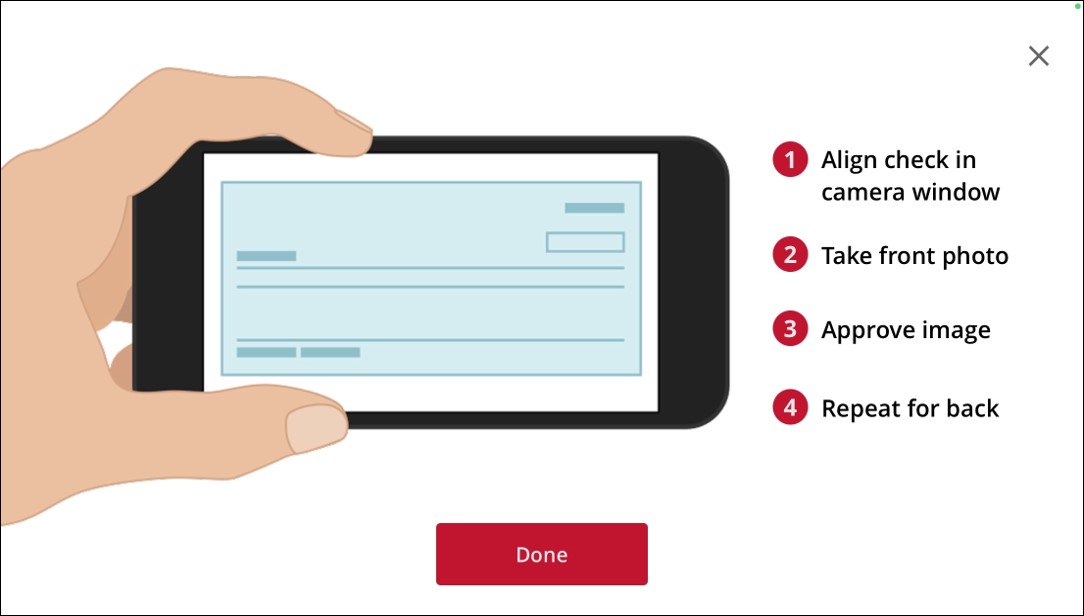 Step 7: Wait for verification. Write down the confirmation number for your records. Note: funds may be held or available immediately depending on the size of the deposit.
Step 8: Write "void" on the face of the check.