What to Look for in a Checking Account
Even in an age of electronic payments and app-enabled money transfers, there are still advantages to having a checking account. With a checking account you can enjoy things like direct deposit of your paycheck, ease of use with a debit card, simple payments for your utility bills, and a host of other benefits.
All of these benefits are just a checking account application away, but not all checking accounts are created equal. If you want to make the most of your money you will need to know what to look for. Here are some indispensable things you should look for when opening a checking account:
Low Balance Requirements. The main purpose of a checking account is to enable payments, and that does not necessarily mean keeping a lot of cash on hand. The amount you will want to keep in your checking account will depend on a number of factors, from the size of your paycheck to the level of your monthly spending. You do not want to run up against high fees and penalties for low balances, so it might be best you find a checking account that does not require you to keep a lot of cash on hand. Some banks, like First Financial, go even further with no minimum balance requirements for certain accounts, while others have balance requirements that vary from several thousand dollars to under $100.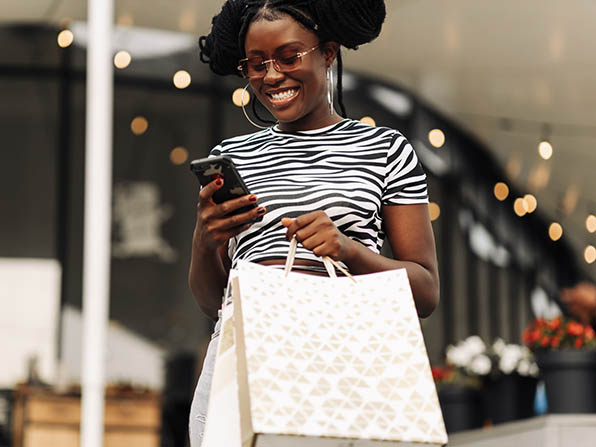 Easy Electronic Payments. These days, a checking account is not only about writing checks - you're likely to make lots of payments electronically. That is why it is important to choose a checking account that makes electronic payments simple and easy. Whether you sign up for online banking or provide your banking details to the companies you pay, the process should be intuitive, simple, and easy to understand. You should always insist on this ease of electronic payments, and this is a key thing to look for in a checking account. Examples of electronic payments through First Financial include:
Digital Wallet Enrollment. Payment is only one tap away with Apple Pay® or Google Pay™
Online Bill Pay. Easily pay your bills online, from one place
Zelle®, a simple way to send money to family, friends and people you know and trust.
Free/Discounted Checks. In the age of electronic payments, check writing is quickly becoming a lost art. Even so, you are likely to write at least a few checks each month, and the cost of those checks can add up over time. If you plan to do a lot of physical check writing you might want to choose a bank that offers free or low-cost checks. If you cannot find a bank offering free checks you can save money by ordering a supply of checks online.
Online/Mobile Banking. Speaking of online, having internet access to your accounts is very important. Being able to access your new checking account any time and from anywhere is convenient, but it also serves as an early warning system for fraud and other problems. Be sure to learn about the security and safety measures the bank has put in place around its online banking access. Two-factor authentication that sends a special code to your phone can improve the safety and security of your new account, as can strict password requirements. At First Financial, we offer all the above benefits as well as many more. Learn more about First Financial Online and Mobile Banking.
Great Customer Service. Hopefully everything will go swimmingly with your new checking account and you will never need to contact customer service. Even so, you will want to know that the customer service team is there to take your phone call or answer your email if the need arises. You can test the responsiveness of the customer service team before you open your account, so you do not make a costly mistake. Call the customer service phone number or send an email inquiry and see how long it takes for your message to be answered.
FDIC Protection. Before you open any kind of bank account, including a new checking account, you need to make sure your money will be protected, and that means checking the FDIC status of the financial institution. FDIC protection safeguards your account up to $250,000, meaning that your money will be safe even if the bank becomes insolvent or goes out of business.
High Interest. If earning interest on your checking account is something important to you, be sure to ask around for interest-earning accounts. Some of these high-yield checking accounts do come with restrictions and specific requirements, so keep that in mind as you move forward.
---
It is important to compare accounts and know which is best for you and your goals. If you are unsure where to start, our dedicated bankers are here for you.