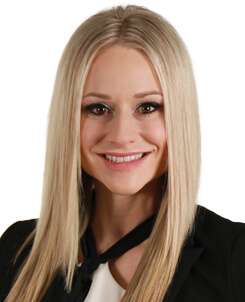 Sarah Beall
Mortgage Loan Officer
NMLS# 1010897
Phone

325-627-7670
sbeall@ffin.com
Sarah Beall has been with First Financial Bank since 2012. She is married and has two children which keep her busy with sports and many other activities that Abilene has to offer. She loves spending time with her family and enjoying swimming, hiking, and biking.
She is a member of the Abilene Board of Realtors, Women's Council of Realtors, Board member of Professional Women in Building, Big Country Homebuilders, Young Professionals of the Big Country Home Builders, and Young Professionals of the Abilene Chamber of Commerce.
With over 15 years in customer service, Sarah has a passion for helping her customers through the home buying process.
Reviews